About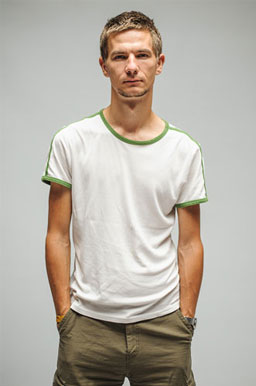 Tomáš Halász (*1984) a photojournalist from Slovakia specialized in NGO photography.
He discovered his passion for photography when he was 13 years old. During the study of photography in high-school he focused on photojournalism.
He worked for a number of media outlets, including the Czech press Agency, ČTK, the daily Pravda and the News Agency of the Slovak Republic, TASR. He has been a freelance photographer since 2010.
He is a co-founder and photoeditor at non-profit online magazine Mono.sk.
His clients include commercial clients such as Eset, Generali insurance, Orange and number of NGO's including Orange foundation, Greenpeace Slovakia, Open society foundation, NGO Dvojfarebny svet, Bankwatch CEE, Goldman foundation and People against racism to name the biggest. He he has been several times awarded at Czech Press Photo Award, Slovak Press Photo Award, and Photo of the Year.
In 2014 was chosen to participate masterclass mentoring program in Milan by agency VII.
He is Nikon ambassador in Slovakia
Tomas is based in Bratislava, Slovakia, Central Europe.

Interviews:
Tomáš Halász: Spoločenské dianie fotí vždy z prvých radov
Fotograf Tomáš Halász: Nech už som bol v Afrike, Ázii či na Kysuciach, tvrdím, že všade sa rodia rovnakí ľudia
Fotoreportérem od třinácti let. Tomáš Halász, ambasador Nikonu na Slovensku v rozhovoru pro Nikonblog.cz
Tomáš Halász: Chcem, aby moje projekty mali čo najväčší zmysel
Rozhovor Tomáš Halász pre Ephoto.sk